On Tuesday, October 21 United Way of Hays County volunteers joined to read to pre-k students at Hernandez Elementary for the largest nationwide collective reading event of the year, Jumpstart's Read for the Record.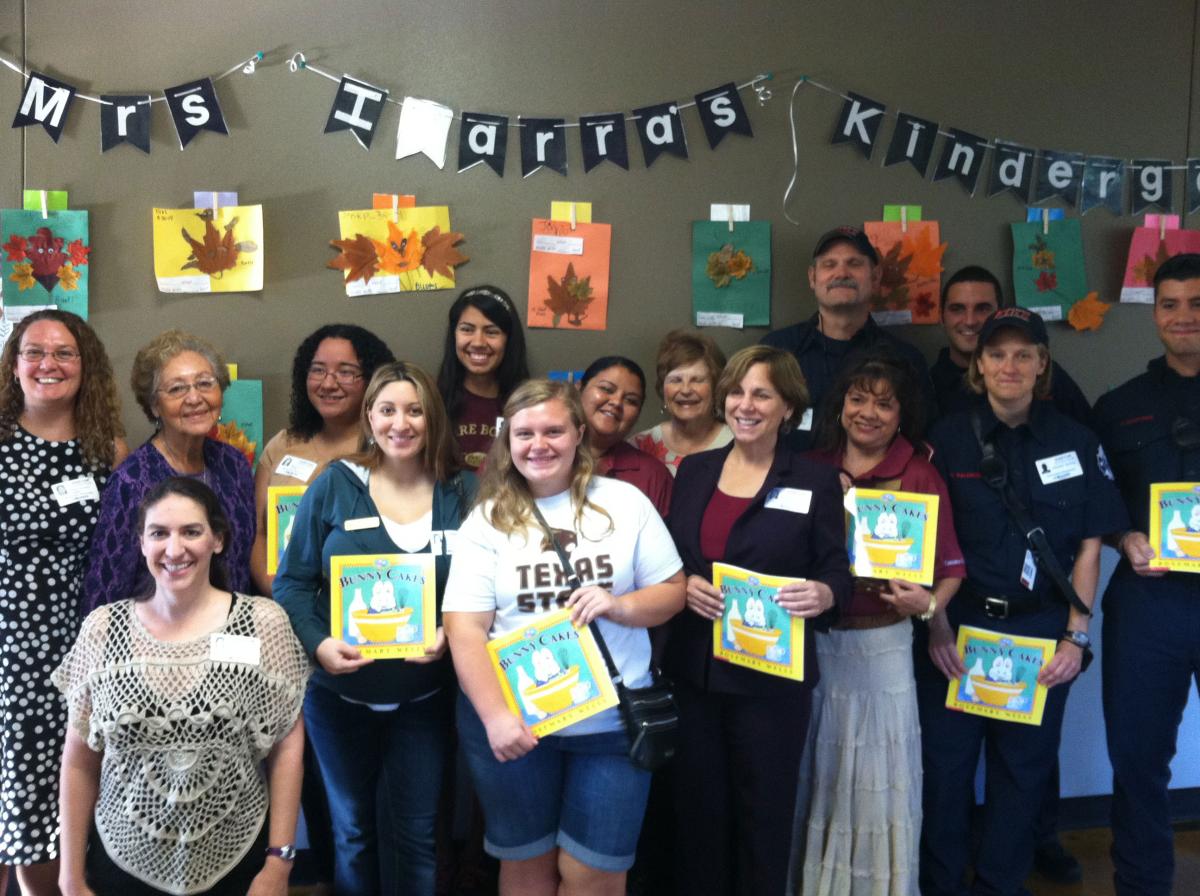 Together students, guest readers, staff and faculty united to read Bunny Cakes, a heartwarming story about sibling relationships and birthday fun, written by bestselling author Rosemary Wells. The campaign is a fun activity to further spotlight the importance of early education and literacy as key to ensuring that children enter kindergarten ready to succeed.
United Way of Hays County has made a firm commitment to improving children's access to quality learning opportunities and literacy materials, as a way to meet goals of improving the number of children entering kindergarten ready, increasing the number of children reading on grade level by 3rd grade and improving high school graduation rates in Hays County. Throughout the year UWHC hosts numerous literacy events designed to inspire of a love of reading in young children, as well as in families with young children.