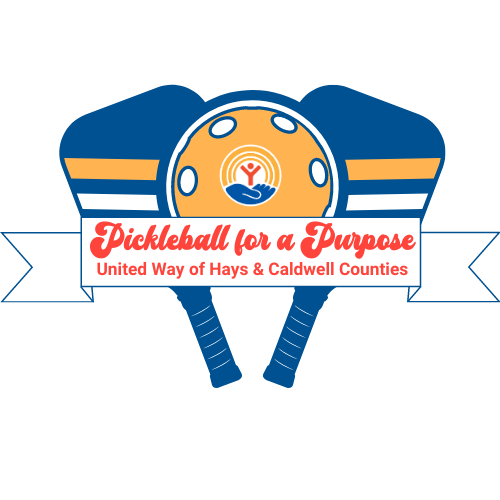 Join us for a fun day on the court as we play Pickleball for a Purpose...our community. Because Hays and Caldwell Counties are part of the fastest growing region in Texas, if not the US, each year the number of people in need grows. Right now over 42% of Hays County and 45% of Caldwell County residents either live below the poverty line or are ALICE, Asset Limited, Income Constrained Employed. This means almost half of our community is one disaster from needing the programs and services of our partner programs.   By picking up your paddle and joining us on the courts, you are helping raise dollars to fund 14 critical programs that help over 50,000 Hays and Caldwell County residents each year.
Tournament Information:
6 Divisions - Men's Beginner, Men's Intermediate, Women's Beginner, Women's Intermediate, Mixed Beginner, Mixed Intermediate (Intermediate - 3.5-higher)
We ask that players not sign up for 2 divisions within the same category, example...Men's Beginner and Men's Intermediate.
$$CASH PRIZES$$
Double Elimination: Tournament Director reserves the right to make changes to enhance the tournament experience.
All players receive: breakfast, boxed lunch, sports drinks/water, player goodie bags
Weather: No refunds or credits if the tournament is impacted by weather. The tournament team will make every effort to complete matches. Any format changes will be decided by the tournament director.
Individuals - $60
Teams - $100
Additional Division - $25
Sponsorships available - please email michelle.harper@uwhays.org for more information.